Details

Published on Wednesday, 05 April 2017 01:30
Written by editor
La version française se trouve ci-dessous.
There are times when each of us can make a difference in a very concrete way.
This is one of those times!
We must show Justin Trudeau that there is a price to pay for his government's betrayal on electoral reform.
Being Multi-Partisan is not easy, especially when some of your friends don't stand up for you. We know that a lot of Liberal MPs support fairer elections but they've gone silent. Maybe they are embarrassed that their boss decided that he would kill electoral reform because it wasn't going his way, or maybe they don't want to create waves because that is a guaranteed way to stay on the back bench?
That is why we plan to take a bolder position. We have registered as a Third Party in the 5 upcoming by-elections. We are campaigning in these ridings against the Broken Promise and asking constituents to send Justin Trudeau a strong message that citizens will work harder to Make All Their Votes Count with or without him.
Our by-election campaign is well under way. We have started distributing 25,000 postcards to targeted neighbourhoods in Ottawa–Vanier, St. Laurent and Markham–Thornhill.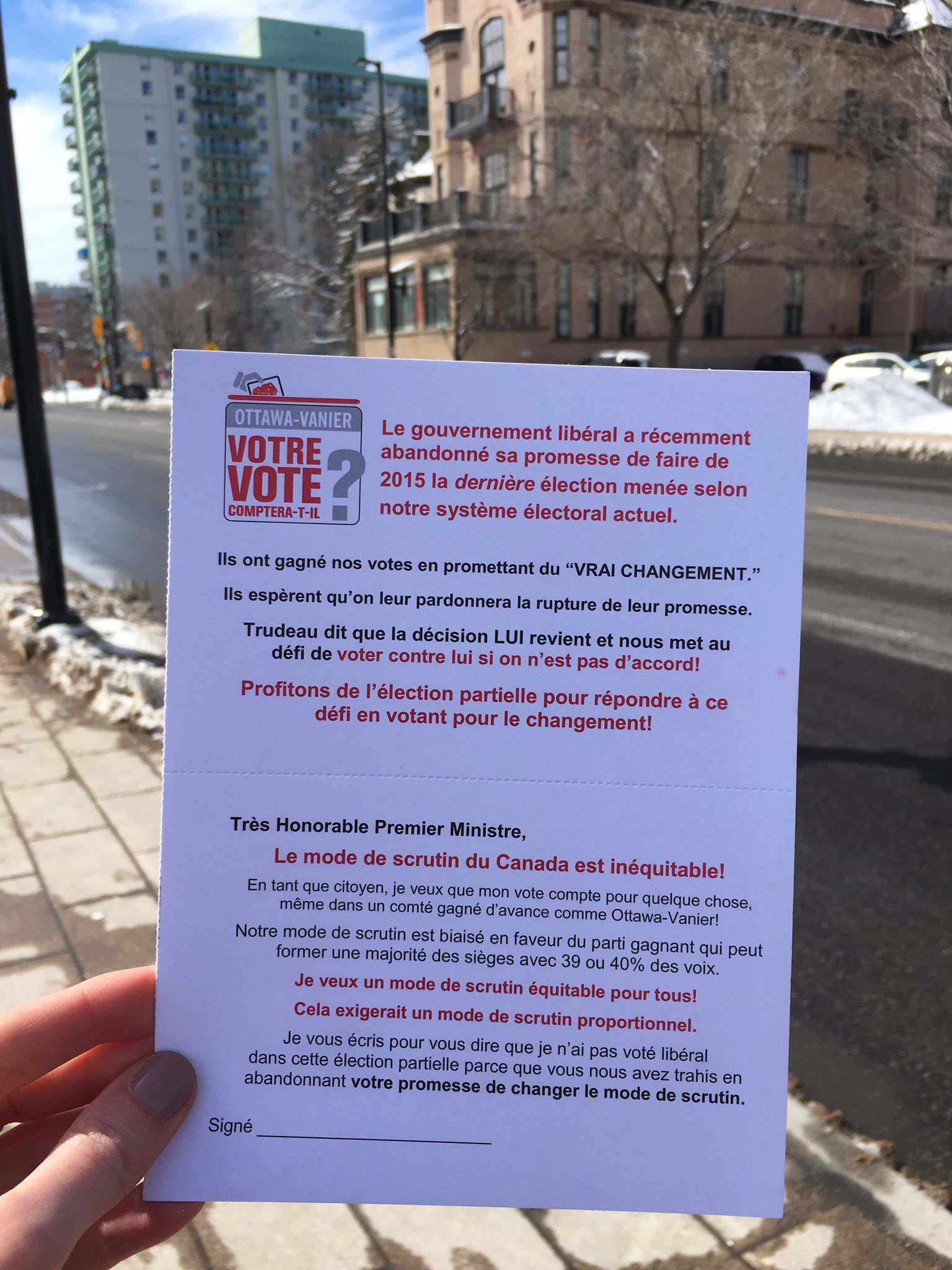 We are asking citizens to send the postcard back to Justin Trudeau with a clear message that they are voting for Real Change this time. Our efforts could well swing the result of these by-election. A Liberal defeat at this juncture in an otherwise safe riding would be noticed and reported on across the country. We plan to ask constituents to vote for Candidates who truly believe in proportional representation and will actually work to move this forward in the House of Commons – Green & NDP candidates. We won't be fooled twice.
Here's the catch, we can spend up to $4,000 in each riding but need to raise the budget! Can you help us keep the momentum going?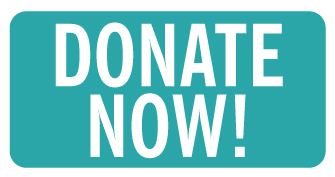 We've already started generating some news!
http://www.ottawacommunitynews.com/news-story/7211385-group-looking-for-ottawa-vanier-voters-to-send-a-message/
http://ici.radio-canada.ca/nouvelle/1024363/ottawa-vanier-un-groupe-encourage-les-electeurs-a-ne-pas-voter-pour-le-parti-liberal
In addition to the work in the by-elections, we are looking for 18 Liberals to vote YES this May to bring back PR! Help us fund Polling in target ridings to show Liberals that their constituents are counting on them! There is Consensus!
In less than two months, there will be a vote on a motion in the House of Commons to adopt the recommendations of the all party committee on electoral reform. If MPs from all the other parties vote YES, then the motion would pass with the votes of just 18 Liberal MPs. If enough Liberal MPs vote yes for PR, it would send a strong message from the caucus to the Prime Minister's Office to put the electoral reform promise back on the table!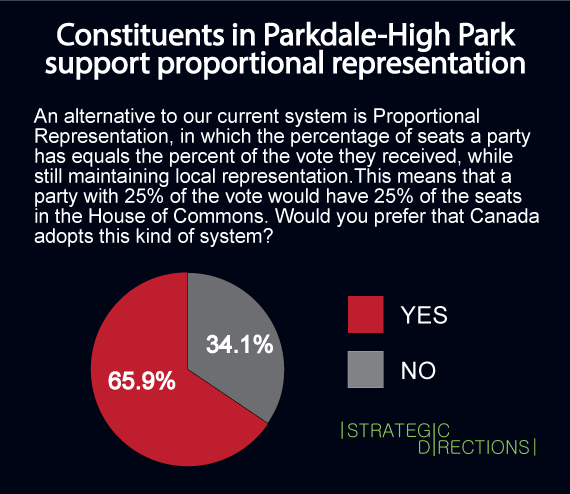 To help make this happen, we would like to run local polls in key Liberal ridings - including ridings where the Liberals won by a small margin and ridings where Liberal MPs have expressed support for PR in the past. We will make sure these Liberal MPs know that their constituents support PR and we want them to speak up now! Check out the results from our poll from March 22 in Parkdale-High Park! 
Each poll costs about $1200. We would like to do polls in about 25 ridings from coast to coast. Can you help us make it happen?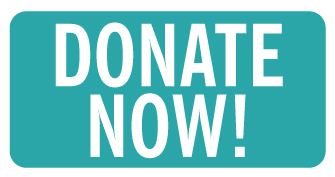 Upcoming Initiatives:
In the coming months, we will also start asking the NDP leadership candidates to commit to keeping electoral reform in the public's eye. Proportional Representation has been NDP policy for over a decade but we know it will only move forward with a leader who is a strong and vocal advocate for PR as a top priority. We can't let the NDP drop the fight for equal & effective votes.
While the Federal campaign continues to grow, Fair Vote Canada will also register as a third party in the BC election. It's time to end unaccountable false majorities at every level of Government. Canadians go to the polls to elect a Government and end up electing parties that are accountable only to their donors.
Additionally, the FVC Board has decided to partner with our ally, Fair Voting BC, to launch a Charter Challenge. There will be more to come on this initiative very soon.
All of these initiatives will need funding. We are committed to growing this campaign. History has shown us that great movements face set-backs but victory only comes to those who do not give up!
We're not giving up! Canadians are getting louder!
Check out this video we made of the rallies that popped up across the country.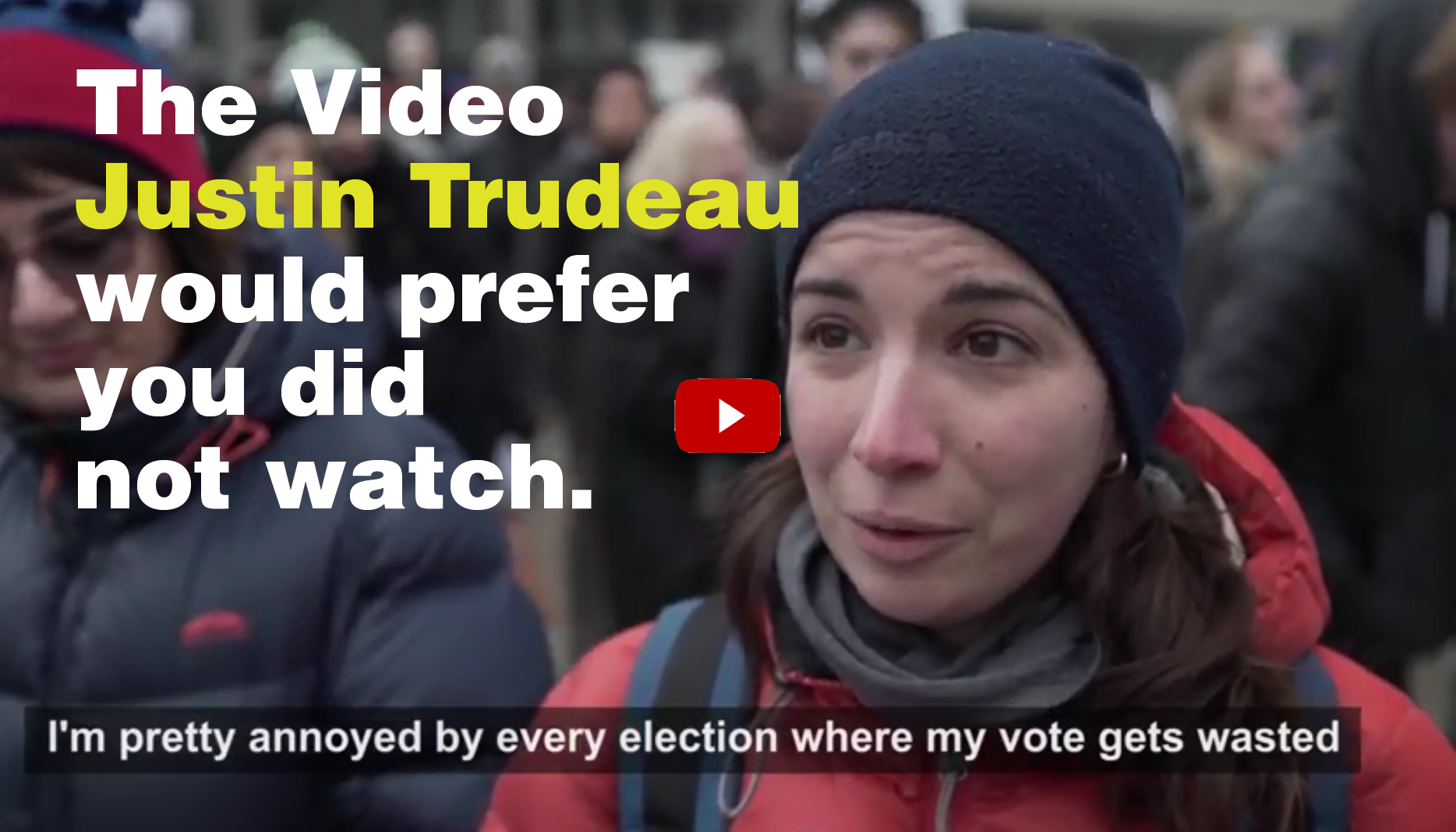 Please help us fund these important initiatives and grow the movement to Make Every Vote Count!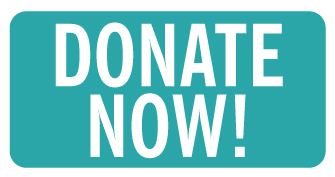 Onward!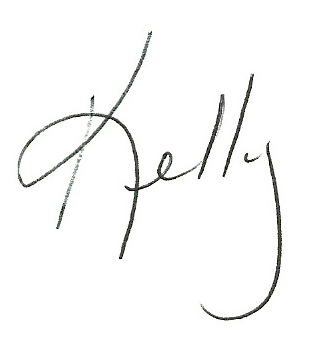 ---
Il y a des occasions où chacun d'entre nous peut faire une différence d'une manière très concrète.
Nous avons maintenant une telle occasion!
Nous devons montrer à Justin Trudeau qu'il y a un prix à payer pour avoir trahi sa promesse sur la réforme électorale.
Être multipartite n'est pas facile, surtout lorsque certains de vos amis ne vous soutiennent pas. Nous savons que plusieurs députés libéraux sont en faveur d'élections plus justes, mais ils se sont tus. Peut-être ont-ils honte que leur chef ait décidé d'abandonner la réforme électorale parce qu'elle n'allait pas dans le sens qu'il voulait, ou peut-être ne voulaient-ils pas créer de vagues puisque c'est une manière assurée de rester député d'arrière-ban?
C'est pourquoi nous planifions de prendre une position plus audacieuse. Nous nous sommes enregistrés en tant que tiers dans les 5 élections partielles prochaines. Nous faisons campagne dans ces circonscriptions contre la promesse brisée et nous demandons aux électeurs d'envoyer un message fort à Justin Trudeau signifiant que les citoyens vont travailler à faire en sorte que tous leurs votes comptent, avec ou sans lui.
Nous avons commandé 25 000 cartes postales qui seront distribuées dans des quartiers ciblés d'Ottawa-Vanier, de St. Laurent et de Markham–Thornhill. Nous demandons aux citoyens d'envoyer ces cartes postales à Justin Trudeau avec un message clair disant qu'ils votent pour un vrai changement, cette fois.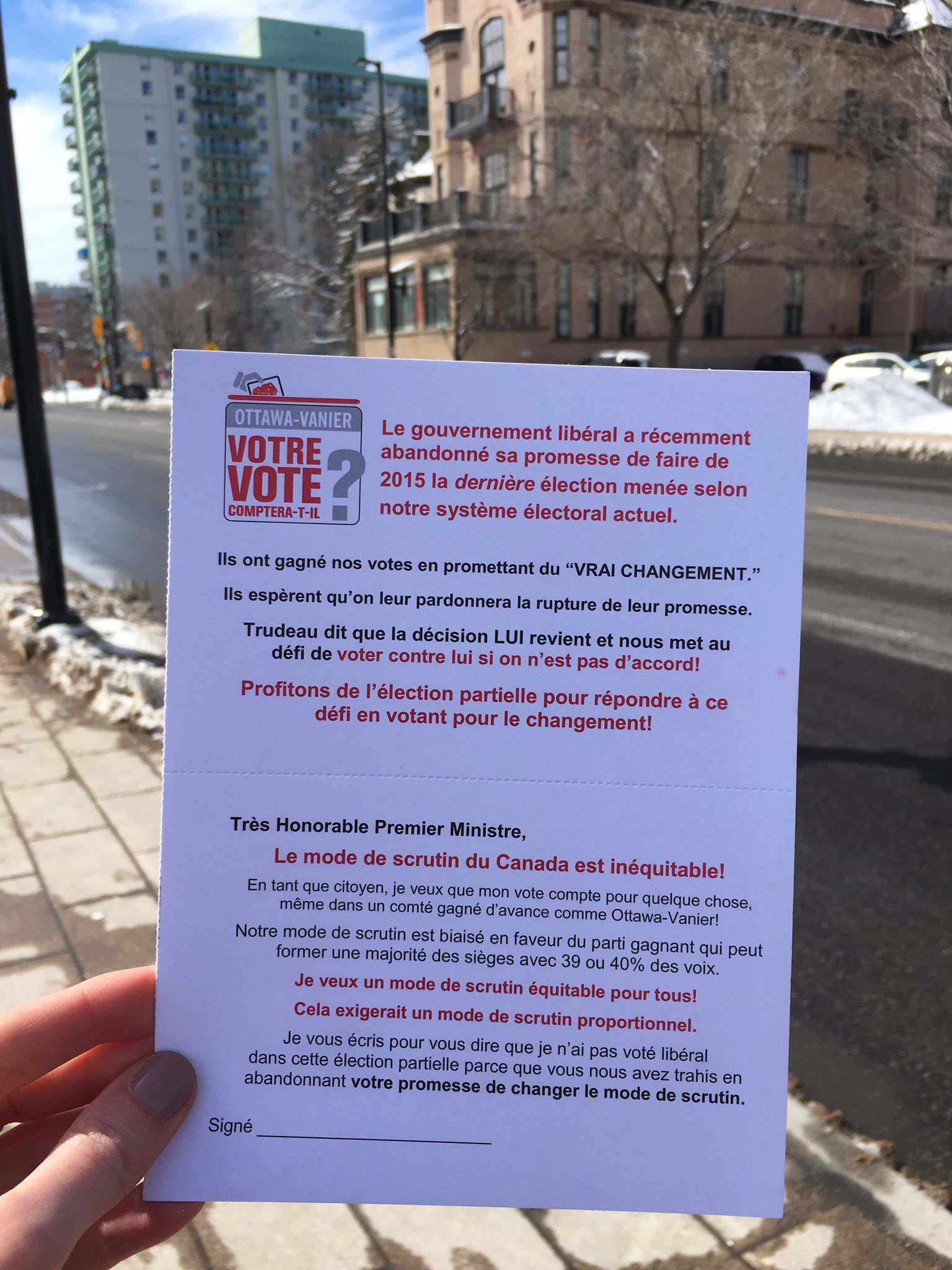 Nos efforts pourraient très bien faire tourner le résultat de ces élections partielles. Une défaite libérale à ce moment critique dans une circonscription autrement acquise au Parti libérale serait remarquée et ferait du bruit à travers le pays. Nous demandons aux électeurs de voter pour des candidats qui croient sincèrement en la représentation proportionnelle et qui travailleront réellement pour faire avancer le projet à la Chambre des communes – soit les candidats verts et néo-démocrates. Nous ne nous laisserons pas berner deux fois.
Voici le défi : nous pouvons dépenser jusqu'à 4000$ dans chaque circonscription, mais nous devons avoir les fonds!
Pouvez-vous aider?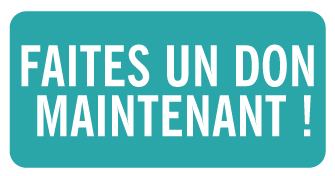 On parle déjà de nous dans les médias!
http://ici.radio-canada.ca/nouvelle/1024363/ottawa-vanier-un-groupe-encourage-les-electeurs-a-ne-pas-voter-pour-le-parti-liberal

http://www.ottawacommunitynews.com/news-story/7211385-group-looking-for-ottawa-vanier-voters-to-send-a-message/
Aussi, Il suffit que 18 libéraux votent OUI en mai pour ramener la représentation proportionnelle! Aidez-nous à financer des sondages dans des circonscriptions cibles pour montrer aux libéraux que leurs électeurs comptent sur eux!
Dans moins de deux mois, il y aura un vote sur une motion à la Chambre des communes pour adopter les recommandations du comité multipartite sur la réforme électorale. Si les députés de tous les autres partis votent OUI, la motion sera acceptée avec le vote de seulement 18 députés libéraux. S'il y a un nombre suffisant de députés libéraux qui votent OUI pour la représentation proportionnelle, ceci enverra un message fort de la part du caucus au Cabinet du Premier ministre pour remettre la réforme électorale sur la table!
Pour faire en sorte que cela se produise, nous aimerions conduire des sondages locaux dans des circonscriptions libérales clés – y compris des circonscriptions où les libéraux l'ont remporté par une faible marge et les circonscriptions où les députés libéraux ont exprimé un appui à la représentation équitable par le passé – pour nous assurer que ces députés libéraux savent que leurs électeurs soutiennent la représentation proportionnelle et veulent les entendre élever la voix maintenant! Regardez les résultats de notre sondage mené le 22 mars dans Parkdale-High Park! (Ce lien est disponible seulement en anglais. Nous nous en excusons.)
Chaque sondage coûte environ 1200$. Nous voudrions faire ces sondages dans environ 25 circonscriptions d'un océan à l'autre. Pouvez-vous nous aider à concrétiser notre projet?
Pouvez-vous aider?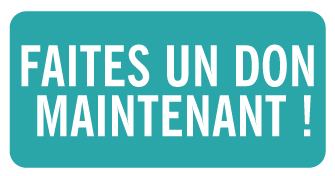 Campagnes à venir :
Au cours des prochains mois, nous allons aussi demander aux candidats à la chefferie du NPD de s'engager à maintenir la réforme électorale à l'avant-plan. La représentation proportionnelle a fait partie de la politique du NPD pour plus d'une décennie, mais elle n'ira de l'avant qu'avec un chef qui en sera un fervent défenseur et qui fera de la représentation proportionnelle une priorité. Nous ne pouvons laisser le NPD abandonner la lutte pour des votes justes et efficaces.
Alors que la campagne fédérale bat son plein, Représentation équitable au Canada a choisi de s'enregistrer en tant que tiers dans l'élection en Colombie-Britannique. Il est temps d'en finir avec les fausses majorités non-imputables à tous les niveaux de gouvernement. Les Canadiens se présentent aux urnes pour élire un gouvernement et se retrouvent à élire des partis qui ne sont redevables qu'à leurs donateurs.
De plus, le conseil de Représentation équitable au Canada a décidé de s'associer avec notre allié « Fair voting BC » pour lancer une contestation en vertu de la Charte. Plus d'information sur cette initiative sera disponible sous peu.
Les Canadiens élèvent la voix! Regardez cette vidéo que nous avons produite sur les rassemblements spontanés qui se sont créés à travers le pays (Ce lien est disponible seulement en anglais. Nous nous en excusons).
Nous n'abandonnerons pas!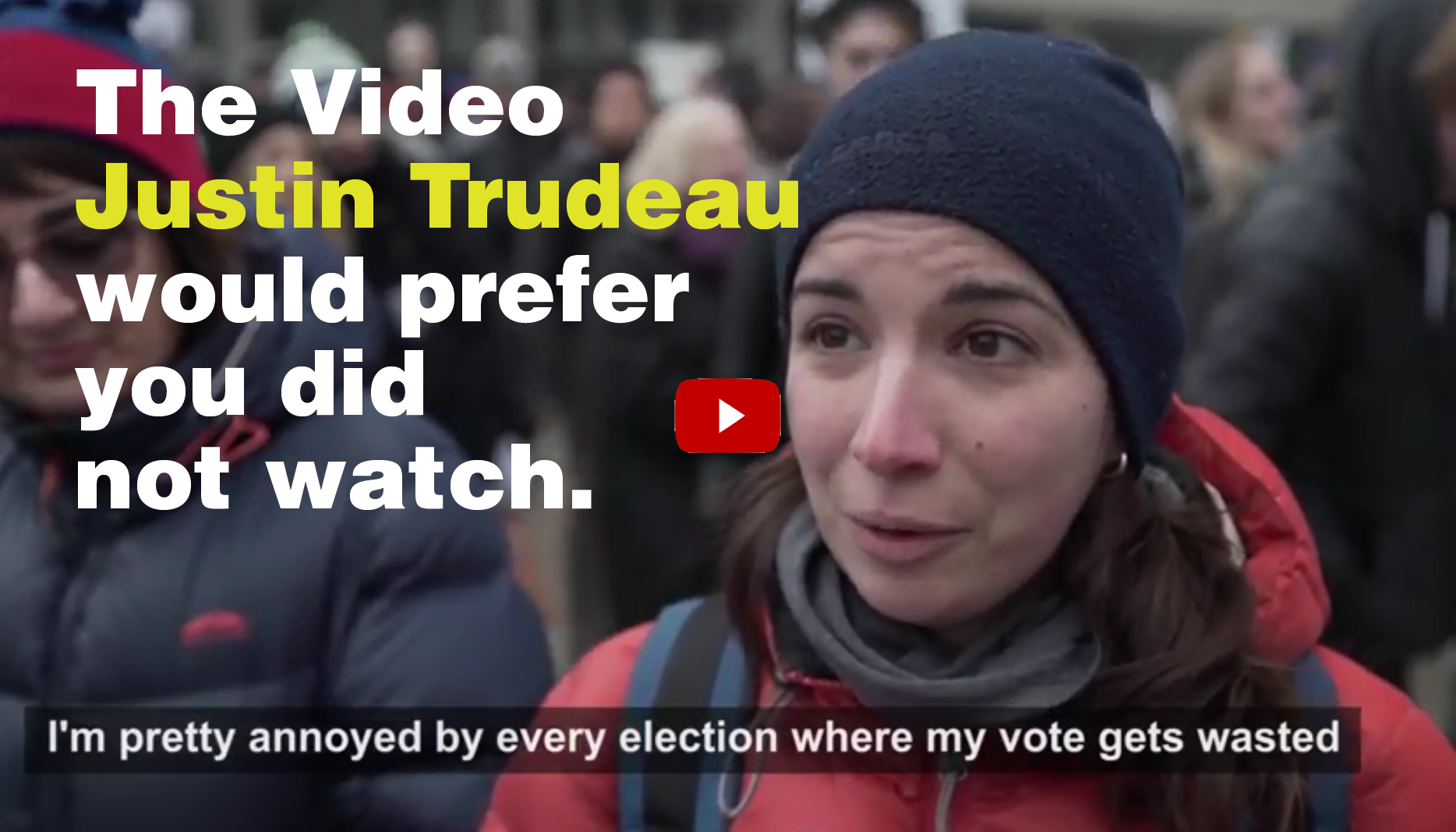 Toutes ces initiatives nécessiteront des fonds. Nous nous sommes engagés à donner de l'élan à cette campagne. L'histoire nous a montré que les grands mouvements font face à des revers, mais la victoire ne vient qu'à ceux qui n'abandonnent pas!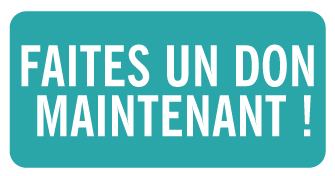 En avant!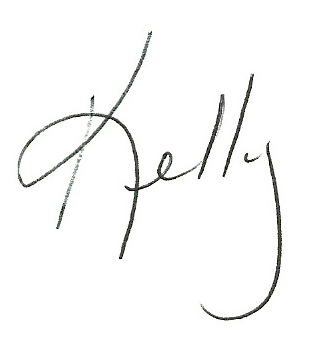 Fair Vote Canada / Représentation équitable au Canada
283 Danforth Avenue #408




Toronto

,

ON

M4K 1N2




Canada