Details

Published on Sunday, 30 July 2017 15:30
Written by editor
...
 
You are invited to the following event:
Ismaili Centre, Vancouver (Burnaby) BC on August 29th, 2017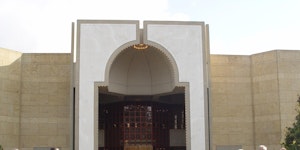 Event to be held at the following time, date, and location:
Ismaili Centre (Burnaby) Vancouver
4010 Canada Way
Burnaby, British Columbia V5G 1G8
Canada

View Map
Attend Event
Share this event:



The Shi'a Ismaili Muslim Centre, designed by Bruno Freschi, is a synthesis of traditional Islamic architectural principles and modern construction techniques. From reports of people who have visited the Centre, we can assure you a most memorable day. The Centre, inaugurated in 1985, is one of BC's best kept architectural secrets.
Join Naz Rayani C.M., Ph.C., LLD, and the Centre for Studies in Religion and Society CSRS (Uvic) for a  tour The Vancouver (in Burnaby) Ismaili Muslim Jamatkhana and Centre.
Please pass on the invite to your families & friends
If the bus is full, Please register on the "WAITLIST"
Meet at 8:15 - 8.30a.m.  At Swartz Bay Terminal to depart as foot passengers on the 9 a.m. to Tsawwassen.
Please dress casual and comfortable for the weather.
8:30ish a.m. Park at Swartz Bay Terminal and purchase a walk-on passenger pass and meet our group at the entrance of the foot passenger lounge. We will conduct a final count, and distribute name badges before we board the ferry. At the end of the crossing, disembark as foot passengers at Tsawwassen terminal and meet at the exit, where we will board our bus.
10:45 a.m.  At Tsawwassen Terminal we board the bus provided by the Ismaili Council of B.C. travel to The Ismaili  Centre, at 4010 Canada Way, (In Burnaby). B.C.  
If you are joining us at the Ismaili Centre (4010 Canada Way, Burnaby),  please meet us in the courtyard at 11.30am, wait for our bus to arrive and join our group.  
11:30 a.m.  We are welcomed at the Centre's Courtyard Garden by a volunteer "tour guide".
12.00-12.45 Tour the administration level & the Council Chambers
12:45-2.20 p.m. Lunch (provided by Victoria Heart Pharmacy IDA & Topics will include a presentation covering: The Centre for Studies in Religion & Society (CSRS) & Distinguished Lectures series in Islam at UVic
Attiya Hirji (Corporate Engagement Associate) will speak on The World Partnership Walk in Victoria & The Agakhan Foundation, Canada
Key note speaker:

Dr

.

Omar Kassam DDS

(volunteer) who is an Islamic Scholar will talk on Islam  and an overview of the Ismaili Muslim Community in Canada
2.00-2.20 Tour the Social Hall
2.25-3.00 p.m. Visit to the Loggia and Prayer hall

At 3.15pm we depart for Tsawwassen for the 5 pm ferry to Swartz Bay.
Bus transportation from Tsawassen to Burnaby & back is provided by the Ismaili Council. Lunch in the  Social Hall is sponsored by Victoria Heart Pharmacies, at no cost to participants.
If possible Please watch the following Videos before joining the tour, it will help put the concepts into perspective. 
The following is a recent interview with the Aga Khan and Peter Mansbridge:
http://www.theismaili.org/cms/1527/VIDEO-Mawlana-Hazar-Imam-interviewed-by-Peter-Mansbridge
Highlights from the past 30 years of the Ismaili Centre, Vancouver, featuring video footage of Mawlana Hazar Imam and Canadian Prime Minister Brian Mulroney at the Opening Ceremony of the Centre on 23rd of August 1985:
His Highness' recent speech to the Canadian Parliament.
http://www.nanowisdoms.org/nwblog/10724/
Share this event on
Facebook
and
Twitter
We hope you can make it!
Cheers,
Naz Rayani


This invitation was sent by Naz Rayani the organizer. 
Eventbrite, Inc. | 155 5th St, 7th Floor | San Francisco, CA 94103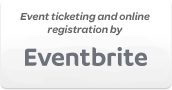 --
Do NOT
share this personal email with other lists/servers. 
The administrator will do that if appropriate.
CAIA Active Members Committee